Competitions are a lot of fun and one way for skaters to demonstrate their skills. Many competitions in SA and interstate offer Aussie Skate divisions as well as the higher levels, including Adult. Some competitions also have Artistic divisions where the emphasis is on artistic expression of the music rather than technical achievements.
Competitions run by the State/Territoty Associations and affiliated clubs all use the same Ice Skating Australia (ISA) and Aussie Skate divisions and are judged by ISA acredited judges, so skaters are able to compete interstate and will know what to expect.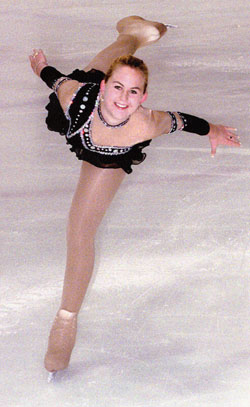 Sunday Mail
SAISA Competitions
SAISA runs SA Skate, Spring Cup and the State Championships for its members.
SA Skate and Spring Cup are Interstate competitions and follow the rules set out in Ice Skating Australia's By Laws Section 6: Interstate Competitions.
SA Skate (July) and Spring Cup (October, at the same time as State Championships) have Aussie Skate divisions as well as ISA levels.
State Championships are only for those ISA divisions offered at the upcoming National Championships. SA State Championships are being held in October in 2017. Skaters need to qualify to enter State Championships; they must compete in SA Skate or another qualifying competition in the lead up to the State Championships. Alternate qualifying competitions might be an interstate or international event where they can be assessed by quaified judges. Skaters missing SA Skate but wanting to enter State Championships will need to apply to SAISA for a bye and will need to comply with the bye conditions.
State Team
The State Team is usually decided at the State Championships. State Team skaters are able to compete at the National Championships.
Club Competitions
The affiliated clubs also run competitions and club championships during the year; SAISA assists with the judging of these events.
Announcements
The details of competitions will be advertised in an Announcement document which will be posted on the relevant website as well as via links on other websites and social media.
The announcements are in a standard form and will let you know what is expected for each aspect of the competition (e.g music, fees, due date, etc). See 2016 State Championships announcement as an example here.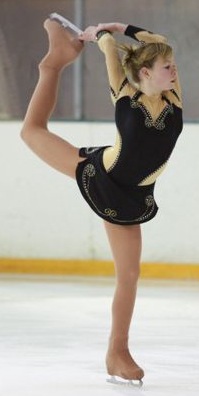 Photography: Foster Photographique's
Membership
It is important to keep Association and club memberships up to date if skaters wish to compete.
Skaters also need to be aware that some events will have age requirements and test level requirements.

SAISA Competition and Championship Guidelines contain information for skaters, parents and coaches.
Applications and Payment for SAISA competitions must be received by the SAISA Secretary by the due date. The preferred option for payments is via Direct deposit. Bank details appear on SAISA forms or can be requested by emailing the Secretary at secretary@saisa.org.au
Forms, and cheques or money orders can be emailed or posted:
PO Box 125
OAKLAND PARK SA 5046
email: admin@saisa.org.au

Interstate Competitions
Interstate and National competitions are held throughout the year as listed on the ISA National Calendar.
Applications for Interstate Competitions: see Interstate Competitions page for detailed instructions and options.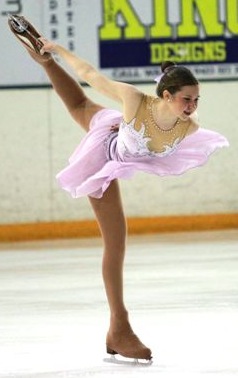 Photography: Foster Photographique's