14 December 2020
COVID-19 - Updated Emergency Management Directions from Office for Recreation, Sport and Racing here
7 December 2020
Congratulations new Honorary Life Members:
Nicola Reese and Moira Henningsen were elected to Honorary Life Membership of the South Australian Ice Skating Association (SAISA) at the SAISA AGM of 2020 (December 7 2020) in recognition of their lengthy and valuable service to the sport of figure skating
3 December 2020
National Online Competition
Following the cancellation of the Australian Figure Skating Championships due to COVID restrictions ISA (Ice Skating Australia) organised a National Online Competition for skaters nominated by their States. 12 singles skaters and one Synchronised Skating team from SA performed their programs on 3 December. A video of their performances will be sent to judging panels for assessment and scores

17 November 2020: summary of New Covid Directions from Sport SA here
16 November 2020
The IceArena will suspend ice sports from 12:00am tonight in accordance with State Governemt directions to stem a potential second wave of COVID-19 in SA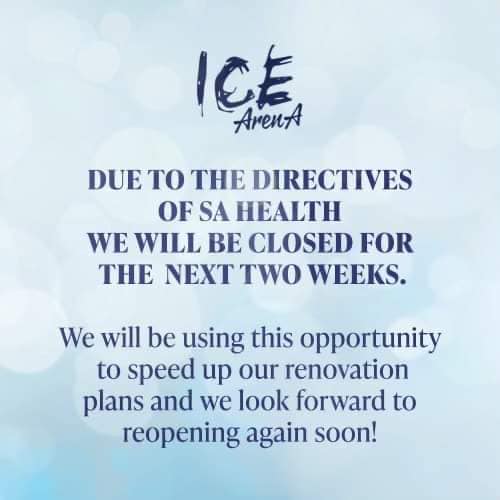 November 11 2020
SAISA AGM revised date: due to notice requirements and change in availability of the venue the AGM has been rescheduled. The AGM is now scheduled for 7 December at Sport SA
Go to the AGM page here for the Notice of Annual General Meeting and associated documents and information.
Register your attendance or apology here
October 21 2020
SAISA AGM: Thursday 12 November 2020, 6:30pm at the IceArena
Go to the AGM page here for the Notice of Annual General Meeting and associated documents and information.
Register your attendance or apology here

October 14 2020
State Championships & Spring Cup: Photos by the official photographer Brett Cousins here
October 11 2020
State Championships & Spring Cup: Results here
October 9 2020
October 3 2020
COVID-Safe Competition Rules for State Championships & Spring Cup here.

October 2 2020
The latest COVID-Safe infromation for Sport from the Office of Recreation, Sport & Racing here
September 15 2020
State Championships & Spring Cup 2020 Announcement here
States & Spring Cup entry form Singles here
States & Spring Cup entry form Synchro here
August 13 2020
Noarlunga Figure Skating Club Championships: Sunday 27th September; announcement and entry forms here
July 7 2020
New Form: SAISA COVID-19 declaration form to be used by Exhibition skaters here
Fun Skate to celebrate the return to skating
For SAISA members. Free entry
Friday 17 July 2020, session 1 at 4:00pm (30 max), session 2 at 5:40pm (30 max)
Registration here
Read the SAISA Sport-Specific COVID-Safe Return to Sport guidelines here
Not Renewed yet? Late fees have been waived. Renew here
COVID-Safe Return to Sport - Step 3: SAISA Sport-Specific Guidelines here
While we are exited to see eveyone back there are still COVID guidelines to adhere to to ensure everyone's safety.
You can help keep the sport alive and keep everyone safe by follwing the few steps in the SAISA guidelines
IceArena open again on Monday 6 Jul 2020

See YouTube message here on safe return to sport from Inclusive Sport SA and Office for Rec & Sport & Racing
Link to ORSR page on the COVID-Safe Plan and Return to Sport: here
June 27 2020
IceArena is getting ready to reopen soon see Facebook for news updates
June 12 2020
SA Skate 2020 Cancelled - see notice of cancellation with update on Return to Sport changes for SA as announced on 12 June 2020 here: on COVID-19 page or (pdf here)
June 2 2020
Mar 24 2020
ISU Cancellation of events: here
Mar 22 2020
IMPORTANT NOTICES
---
IceArenA to close: Please be advised the IceArena will close tomorrow from 12.00 pm as required by the Federal Government as part of the strategy to stop the spread of COVID-19. Further information will be posted as it is released; see also https://icearena.com.au/
Test Sessions: the April Test Session will not go ahead
Letter from SAISA, 19 Mar 2020 to members re COVID-19 see on COVID-19 page here
Letter from Federal Sports Minister Senator the Hon Richard Colbeck re COVID-19 and Community Sports Guidelines here
More news Updated:19 March 2020
Test Sessions: In view of current health concerns SAISA has made the decision to cancel the March test session. We will continue to monitor and review the situation and will advise in due course if the April test session will go ahead
SAISA Competitions: SAISA will keep members updated closer to the event in accordance to Federal and State guidelines
Interstate and International competitions: ISA has released Communication 111 which provides guidance and the position of ISA for parents, coaches, athletes and officials, who may be travelling to, entered into or considering entering or officiating at competitions or events within Australia or overseas
Cancelled or postponed:
FSAT (Figure Skating Associaion of Tasmania) Dark Skate Competition (Jun 2020) postponed until 2021
ISU World Figure Skating Championships (Montreal, Mar 16). Cancelled
ISU World Synchronized Skating Championships (Lace Placid 3 April). Cancelled
Oceania International Novice Figure Skating Competition (New Zealand, 6 May). Postponed
Further ISU event info here
Other enquiries re classes/ lessons/ sessions/ contact the IceArenA or your coach

Feb 11 2020
Well Done! James Min and coach George Galanis. James did well the Short Program and qualified for the Free Skate and finished 19th overall at ISU Four Continents Figure Skating Championships in Seoul, Korea 4 - 9 Feb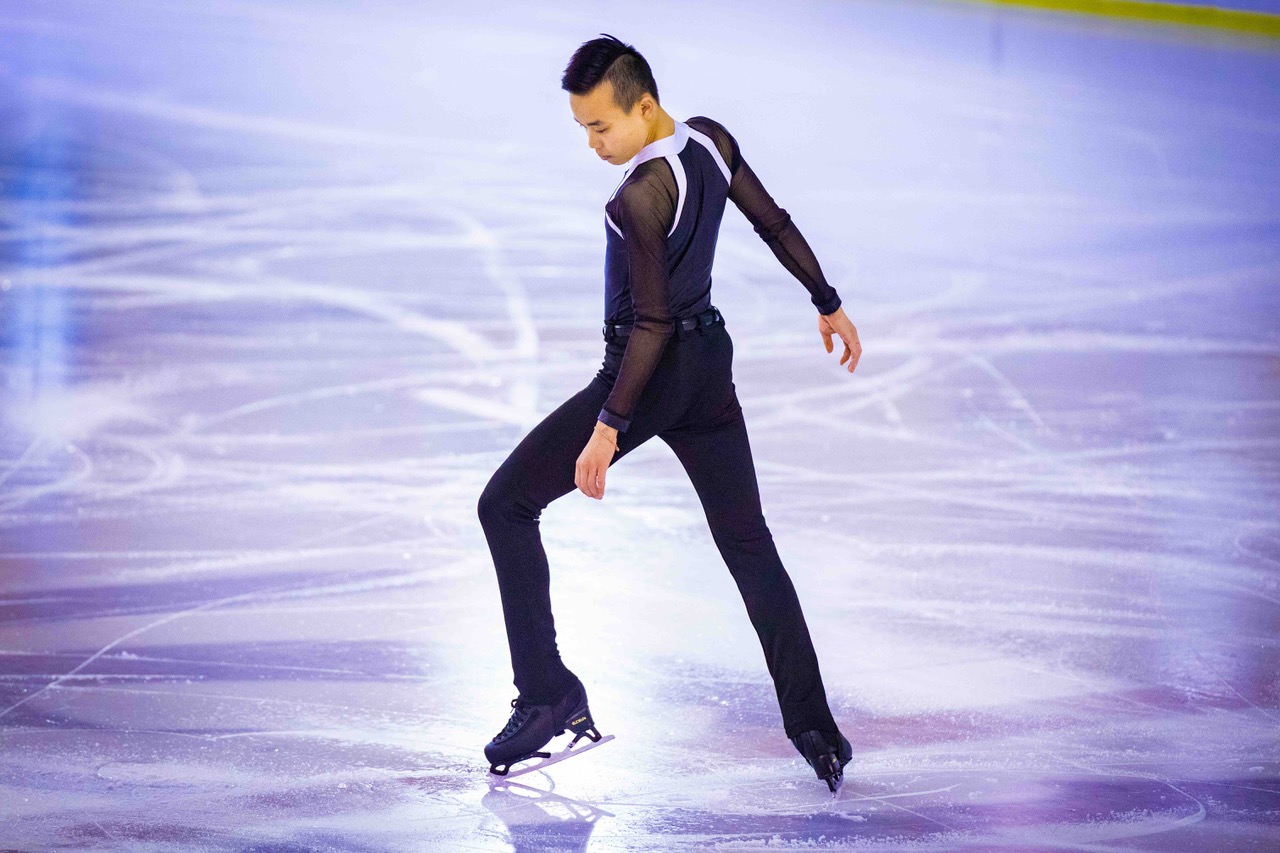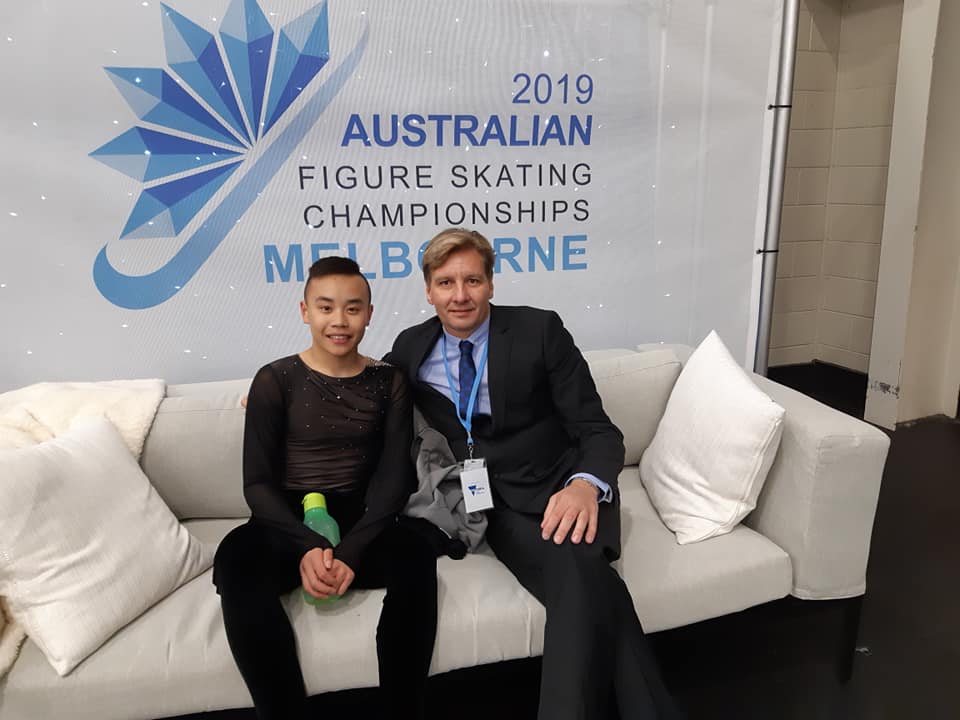 Jan 26 2020
Well Done! Tara O'Connor First International judging assignments at Hevelius Cup 2020, Gdansk Poland 18 - 19 Jan and Challenger Series: Leon Lurje Trophy, Goteborg Sweden 24 - 26 Jan.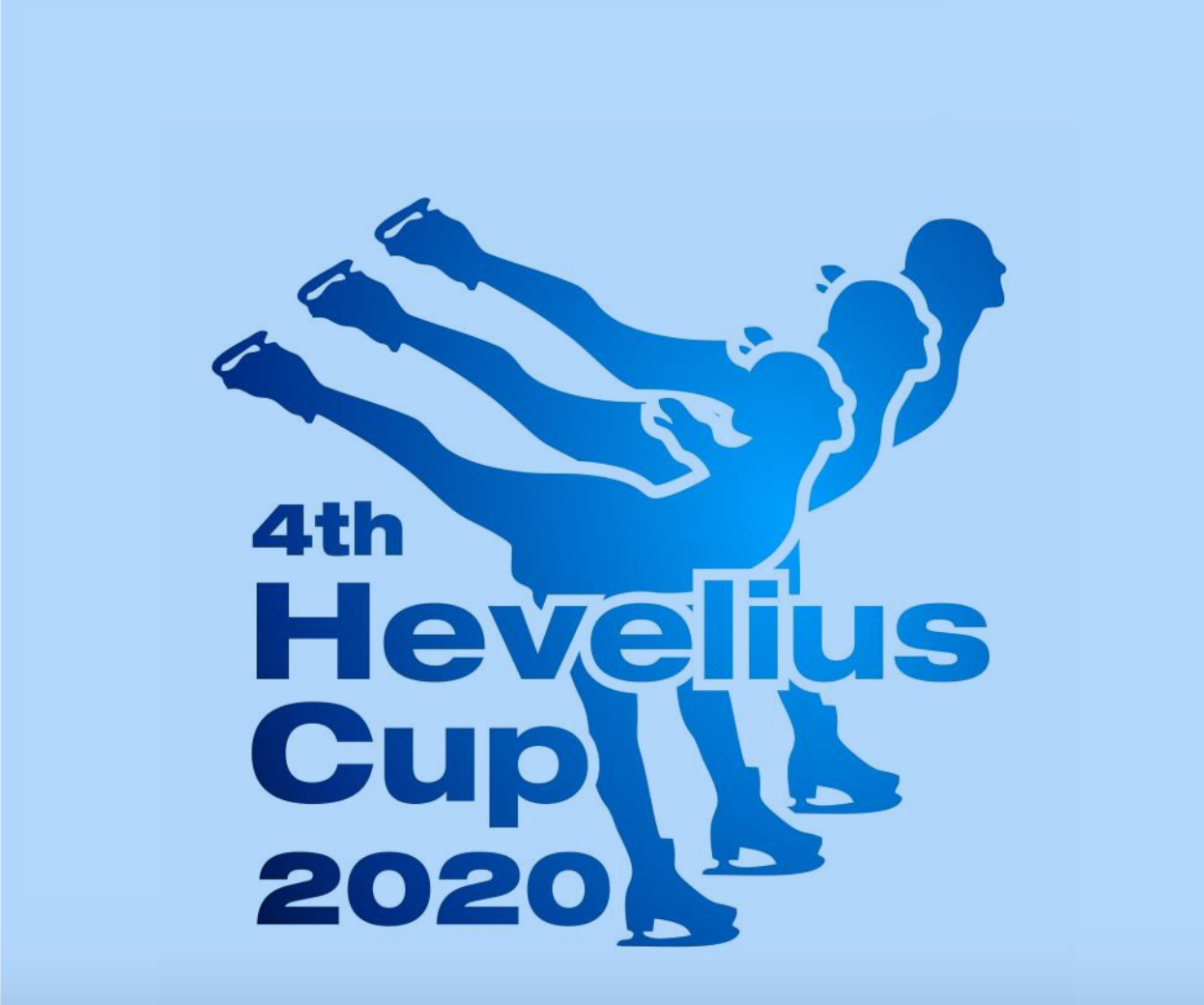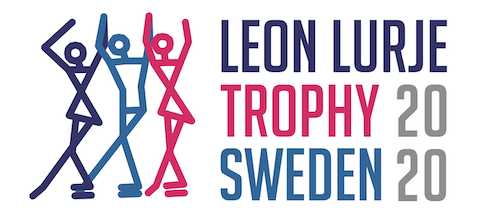 Well Done! India Nette & Eron Westwood SA's Senior Ice Dance couple at the Egna Dance Trophy in Egna, Italy 7 - 9 Feb

Jan 18 2020
Gold Medalists! Adelaide Ice Magic Adult Team win first place in Adult Division at the Hevelius Cup, Gdansk, Poland, 18 - 19 Jan 2020. Well Done!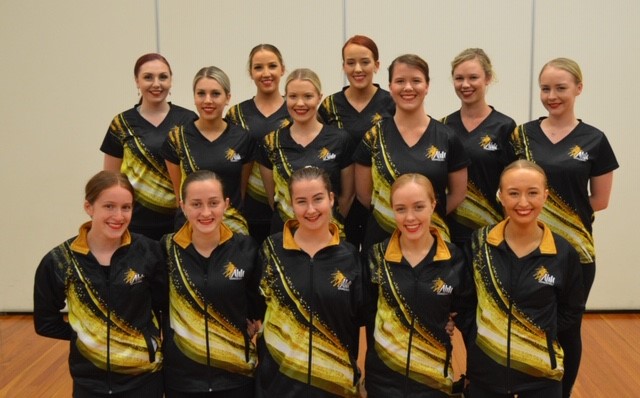 Gold Medalist! Ash Stuart wins first place in Adult Silver Men 1 Division at the Winter World Masters Games in Innsbruck, Austria 10 - 19 Jan 2020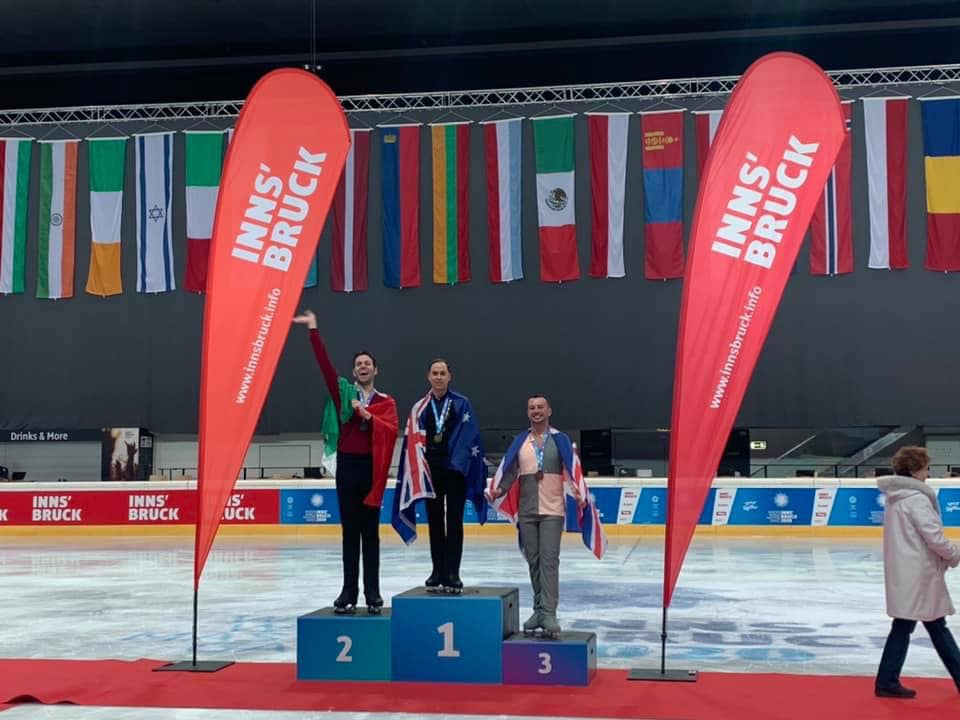 Gold Medalist! Angela Schuurmans wins first place in Gold Ladies 3 Division at the Winter World Masters Games in Innsbruck, Austria 10 - 19 Jan 2020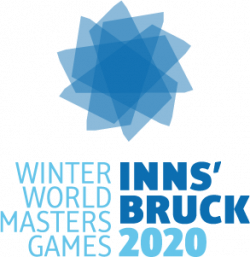 9th Place at International Competition! Sophie Storey in Basic Novice Girls at EduSport Trophy 2020, Otopeni, Romania 8 - 12 January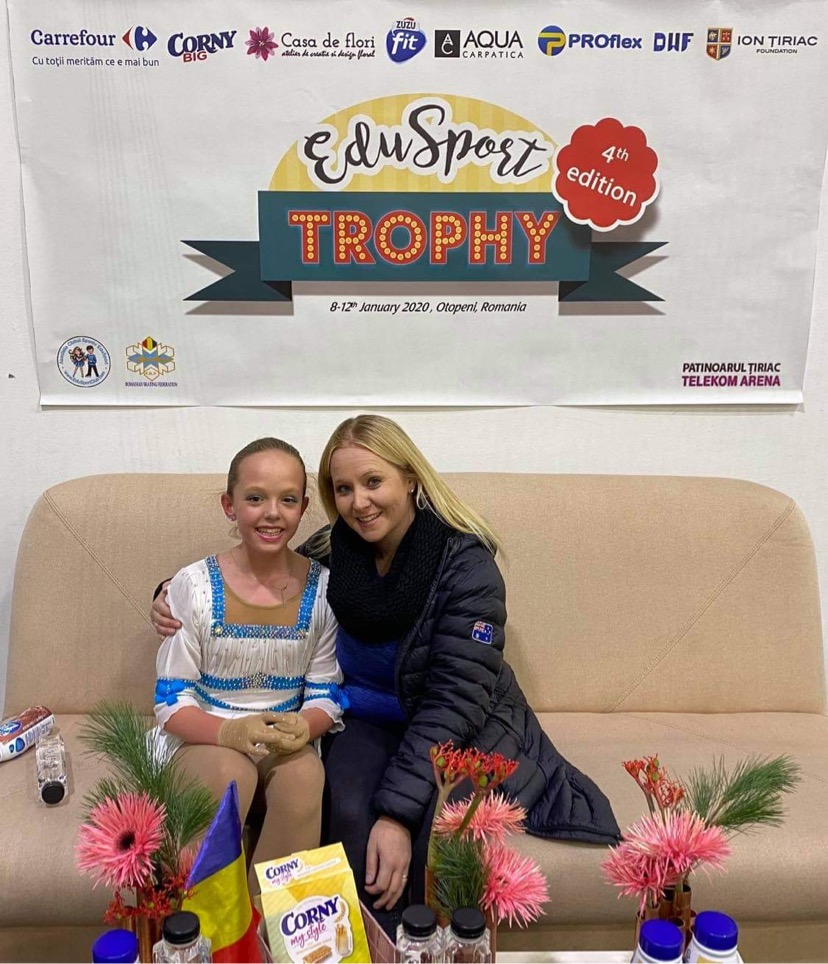 Sophie pictured with coach Teresa Sinclair

Jan 14 2020
Membership renewals are now due: see Forms
Test Applications are now open: see Forms
Next Test 20 Feb 2020: closing date, extended, 8 Feb

Test Sessions 2020: Feb 20, Mar 19, Apr 16, May 14, Jun 11, Jul 9, Aug 6, Sep 3
SA Skate 2020: Jul 18 - 19 (closing date Jun 13)
State Championhsips 2020: Oct 10 - 11 (closing date Sep 5)
Spring Cup 2020: Oct 10 - 11 (closing date Sep 5)
Australian Figure Skating Championships 2020 Nov - Dec tbc Brisbane
Good Luck!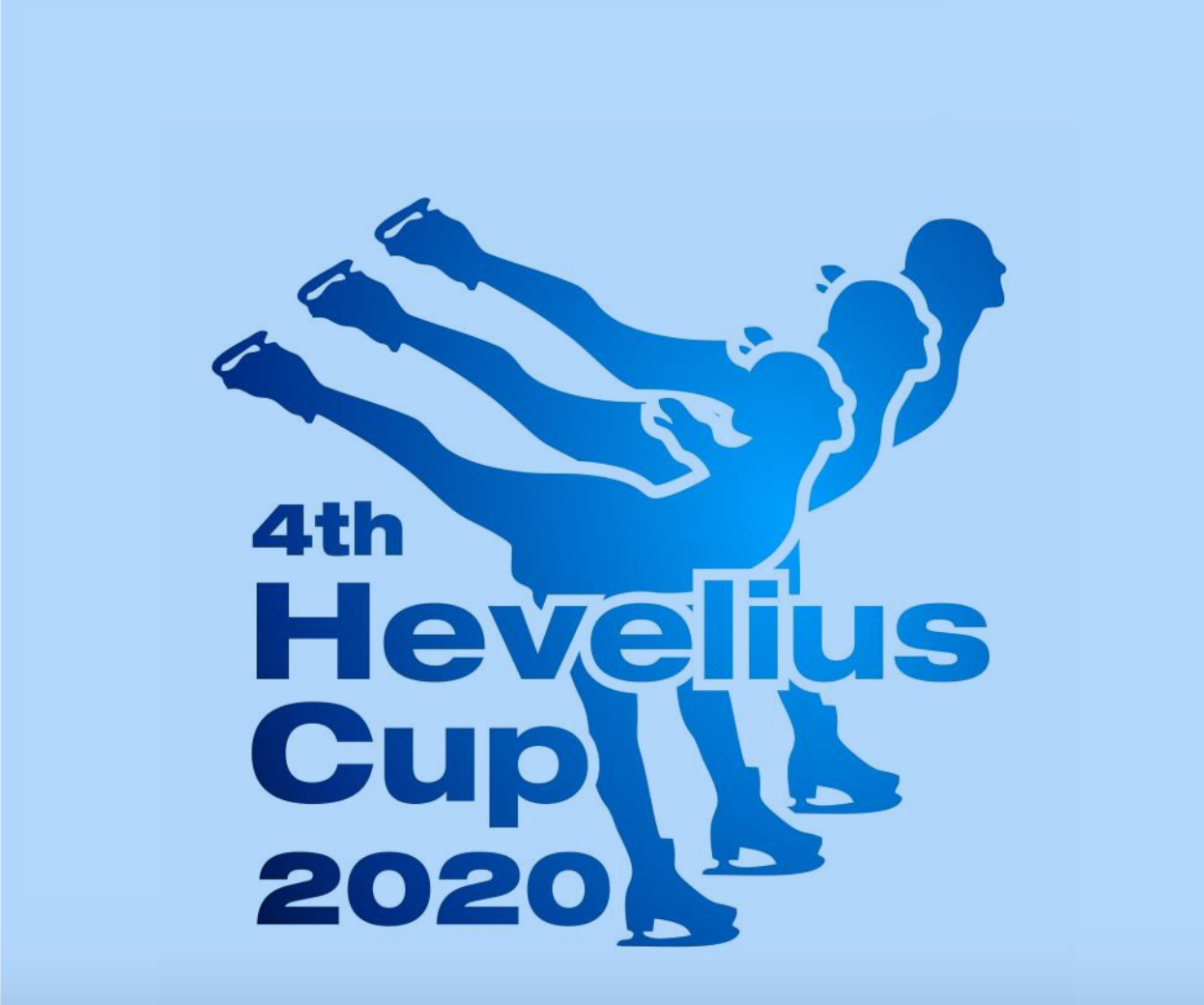 ​
Adelaide Ice Magic Junior B Team and Adelaide Ice Magic Adult Advanced Team at the Hevelius Cup, Gdansk, Poland, 18 - 19 Jan 2020
​
Angela Schuurmans and Ash Stuart at the Winter World Masters Games in Innsbruck, Austria 10 - 19 Jan 2020